The parade starts promptly at 10:00AM at Lane Street and Wilmington Street. Typically, The Parade will end within one to one and a half hours, so by 11:30 the parade should be ending.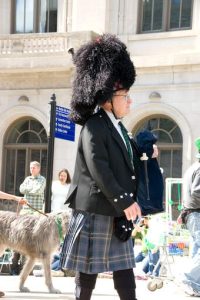 Parking is available at any public parking deck or there is some street parking available on downtown streets not part of the parade route. Please see Raleigh City Parking Map here.
The parade goes on, rain or shine! However, we do want to keep everyone safe. If weather is severe, we will cancel and notify everyone through all social media.
You may bring dogs but you must follow Raleigh City Ordinances (they must be leashed and you must pick up any doggie waste). Please be aware that the crowds will be large and there will be loud noises.
For More Information: https://raleighstpats.org/faq
Venue: Downtown Raleigh St. Patrick's Day Parade