Hosted: Jernigan's Hair Replacement Clinic
Celebrating 50 Years in hair replacement this year
The Every Hair Counts podcast with Dr. Sujeev Bains and Susan Bentley Jernigan will teach you everything you need to know about how to keep the hair you have or replace the hair you've lost. This is a show for men and women suffering from thinning, balding, and medically related hair loss.
Contact Jernigan's Hair Replacement Clinic, by phone at (919) 787-2401 or by email at [email protected]
Connect with Jernigan's Hair Replacement Clinic
About Dr. Sujeev Bains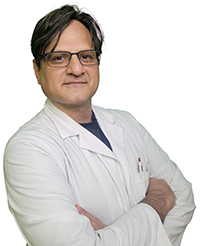 Dr. Bains is a NC Hair Transplant Surgeon board certified in Internal Medicine and completed his residency at Saint Louis University along with a clinical research fellowship from the Medical University of South Carolina. He also attended continuing medical education in hair transplantation at Hair Transplant 360 at the Saint Louis University College of Medicine along with mentorship under a board-certified hair transplant surgeon.
Prior to joining Jernigan's, Dr. Bains spent 10 years with the Raleigh Veteran's Administration Clinic and is passionate about veterans' health care.
He is an associate member of the ISHRS and is passionate about both medical and surgical treatments for hair restoration.
Hair Restoration to Last a Lifetime
For each patient who comes to us for hair transplantation, Dr. Bains goal is to try and achieve as much naturalness and density as possible. These two goals are best achieved when the plan is individualized for each patient, dependent upon the individual patient's circumstances and degree of hair loss.
About Dr. Susan Bentley Jernigan
Susan is the daughter of William "Bill" Jernigan and Betsy Jernigan – all are licensed Barbers.
The idea of hair a Replacement business started 50 Years when Bill who had lost his hair decided that other men/women probably don't like it any more than he did and so he set out to change that and was the first in NC/Raleigh-Durham area to offer a solution and Jernigan's was formed.
Susan from the age of 12 has always been involved in learning the business – she went to Barber school and after graduation started to work full-time in the family business.
Susan now runs the business as Bill passed away over 25 years ago and Betsy is retired. Jernigan's has grown from a one-chair barber shop to a large medical and non-medical hair restoration clinic servicing 30-40 people a day in some form of hair replacement and treatment options for both Men and Women.